This won't be the first time that we're going long the USDINR this year. We went long once earlier this year , mainly to hedge against our long commodities positions, but we were stopped out. However, we have had our eyes on the USDINR pair ever since then and had been looking to go long when the right opportunity presents itself.
Unfortunately, the right opportunity was yesterday when the USDINR broke out. But since it happened after 5pm, we couldn't buy it as the markets were closed. So we're going long today and are paying more than we had originally planned to (something we recommend new traders should NOT do). However, since the risk-to-reward profile is favorable and the macro environment aligns with the technical analysis, we're buying at current levels.
Going Long the US Dollar is A Contrarian Trade
We've said it many times in the past that crowded trades seldom work, which is why it pays to be a contrarian in the markets.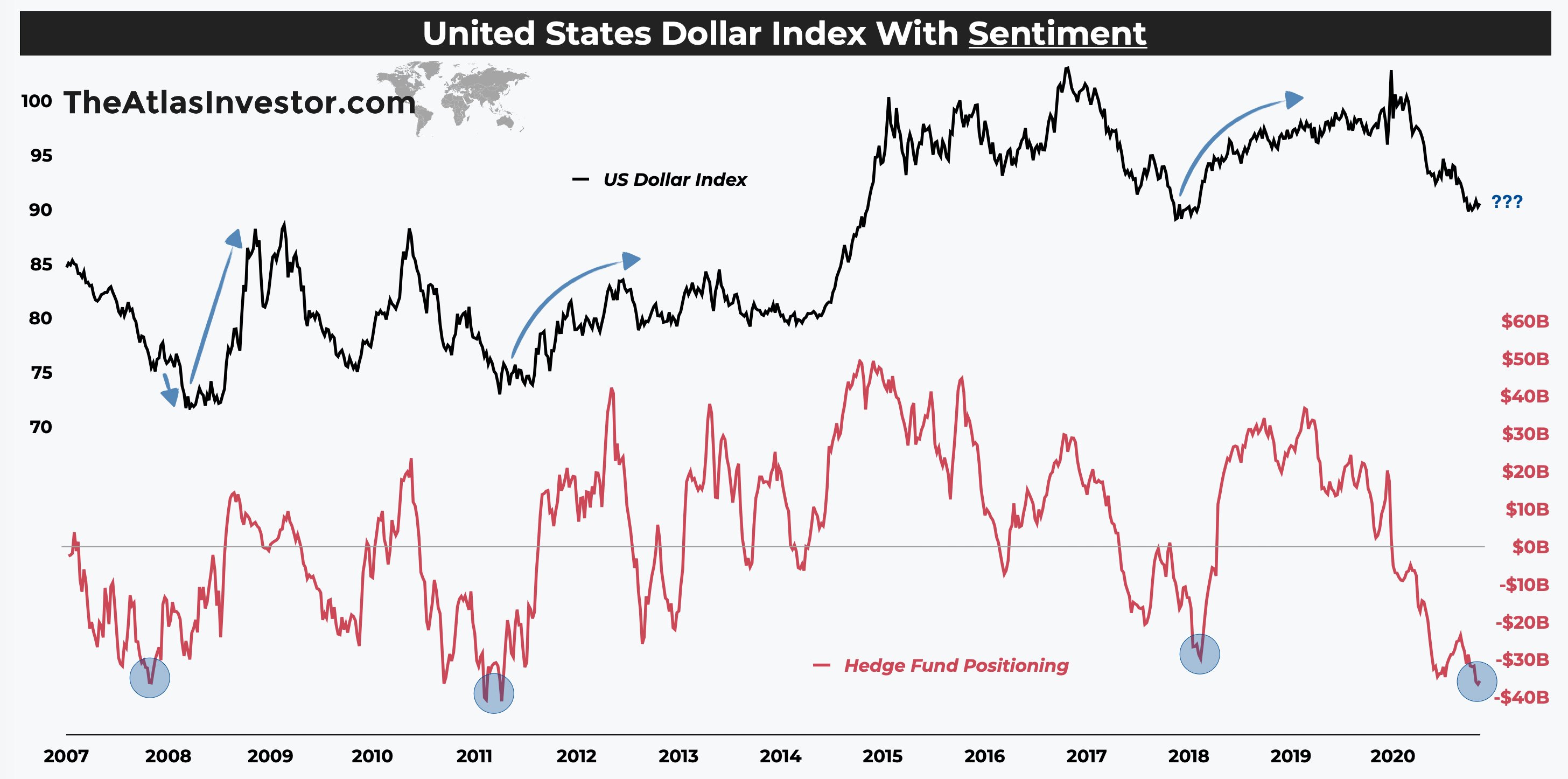 Betting in favor of the US Dollar is a contrarian position. Hedge funds and speculators have a net $35 billion short position against the US Dollar, meaning they expect the decline in the dollar index (DXY) to continue.
However, as evident from the image above, whenever the net short position against the US Dollar has crossed the $35 billion mark, it has soon rallied. We don't see any reason why this time would be any different.
Technicals Line Up Nicely with the Macro Environment
Apart from the bullish macroeconomic environment for the US Dollar, the USDINR chart is also screaming at us to buy.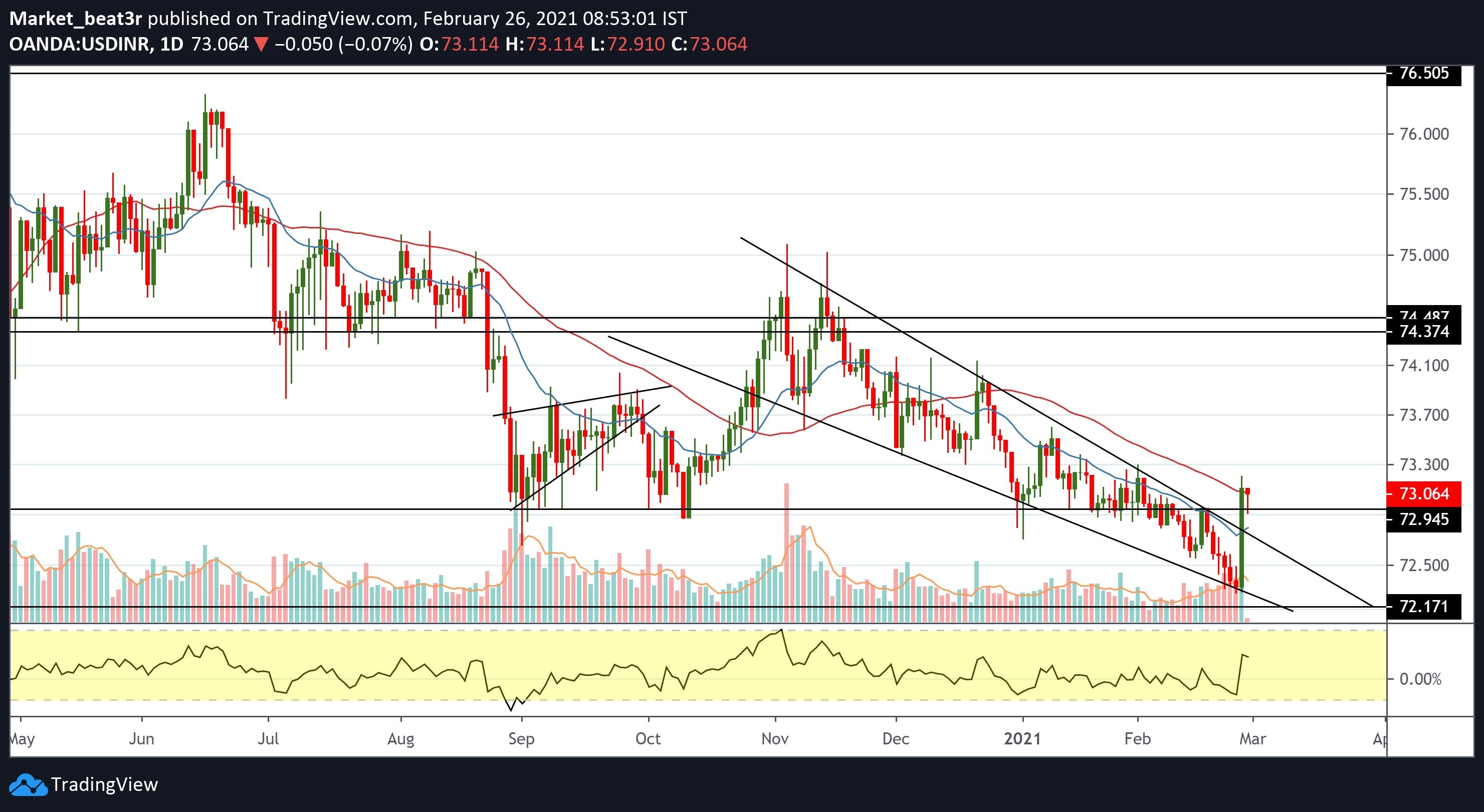 The pair broke out of a very nice falling wedge yesterday and tagged the 50DMA. Although we wish we could've bought it yesterday, we think the risk-to-reward profile is still favorable and we expect the Rupee to hit Rs74 against the US dollar in the coming days. As a result, we are buying and since we're very confident of our thesis, we're risking 2.5% on this trade with a risk-reward ratio of 1:4.